THE BOOK IS NOW AVAILABLE FOR PURCHASE, AND THE "BUY NOW" link is working.
You can buy Ever Ancient, Ever New Traditional Latin Mass Compendium of Catholic Doctrine at:
The Love Christian Center which has this description of the book:  "…

a concise explanation of the Sacrifice of the New Testament as celebrated by the Catholic Church on her altars for over 1,500 years. The book is heavily and beautifully illustrated. There is also a section on the vestments needed for the office of Sacrifice."
…or purchase the book here using PayPal or a credit card.
Questions? Comments?  Contact us here:  kankakeelatinmass@altaredesign.com

 Unsolicited comments being made about this book :
"It's pretty!" – librarian
"This is lovely, just lovely…such a nice job."  – Catholic bookstore owner
"This is the best self-published book I have seen…I'd like to get this into our system…who is your distributor?" – Barbara, manager  Barnes and Noble
"This book is priceless." –  V. M. homeschooling mom, Ontario, Canada
"It probably explains things that most Catholics do not know of the TLM, even if they go to one."  –  Mark, NJ
"Intro is awesome." –  D. F., CA
"I loved it!…. It is very meditative." – Father A., IL
"I want to buy two more; an extra for me, and the other to give to…" – A. F., Il
"You're book is excellent. Gave one to my inlaws… and they thought it was amazing." – Jim, Scotland
"Just received your book, and what a wonderful, beautiful book it is!!!"  – J.A., MN
"It's BEAUTIFUL!! I absolutely LOVE the pencil drawing of "Our Eternal High Priest" on page iii.  Will be ordering more copies." – M.P., U.S. Pacific Island
"..gave one to Dr. Peter Kwasniewski [professor of Theology and Philosophy], and he 'Loved it!'" – M. K., IL
"The books arrived Just today!! They are beautiful!  (I will be giving one to Dr. Brady)" –  Dr. A. M., Guatemala
"Thank you for writing this book….you have touched a heart!" – K.M. MI
"I just received my copy of your book – it is EXTRAORDINARY. What a wonderful job. Thank you." – R.B., ME
"The book is fascinating….It reminds me of so many things!" – Priest, Midwest
"I use your book for Catechism!", Fr. S., traditionalist community
"The book arrived ! Exceeded my expectations. Most likely lost information which has been retrieved here. Just beautiful.", – R.R. N, Ohio
_______________________________________________________
Here are copies of two pages from the book to give readers  an idea of the contents.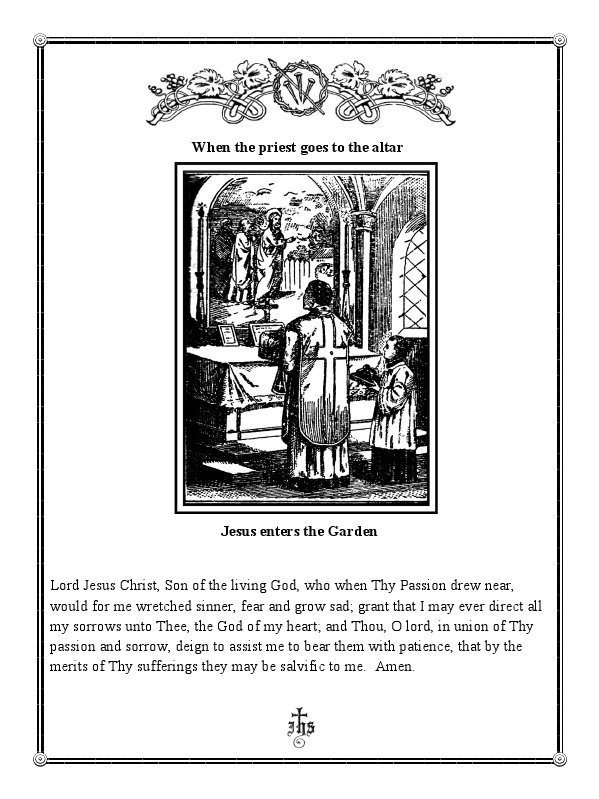 +++++
We have noticed that a prominent priest blogger copied one of our illustrations to use on his blog.  Much work has gone into this material, and it would be the proper thing to do, to give this site credit.  These graphics and the accompanying text will not be found anywhere else on the internet.   They are the subject matter for this new book.