In this year of the centennial of the apparitions of our Lady of Fatima , let us recall that our Lady told Sr. Lucia that the third part of the secret She entrusted to her should be opened and revealed to the world by 1960.
We know Pope John XXIII not only declined to reveal it, but he totally dismissed it as not concerning his pontificate.  It is likely he had in mind the Fatima prophecy, when at the opening of Vatican II on October 11, 1962, he expressed his contempt for "prophets of doom":  ("We feel that We must disagree with these prophets of doom, who are always forecasting worse disasters..") The optimistic John XXIII envisioned that his council would be a 'New Pentecost', a flowering, an outpouring of vitality, a "Springtime" in the Church; and since our Lady's admonitions clashed with his rosy outlook, he preferred to believe his own sentiments over the warnings from Heaven. What folly!
Pope Paul VI was later to decry the after-effects of Vatican II, saying on December 7, 1968 "The Church is now confronted with uncertainty, self-criticism, one might almost say self-destruction…"  On July 29, 1972, he continued to lament that "The smoke of Satan has entered the temple of God through some crack: doubt, incertitude, dissension, worry, discontent, and conflict are plain to see"
Today, as Catholics in Kankakee continue to experience the death and dearth of their parishes, the root cause continues to elude most.  Worse, they don't see that the decline in all things Catholic continues unabated because the ones chipping away, are  the ones who initiated it, and who continue with their folly in relentless pursuit of building castles in the air.  Few are the prelates who now understand this, and who are attempting to rectify this dangerous situation.
Before Vatican II, the ancient traditional Latin Mass was the guiding compass of our faith.  Yes, the traditional Latin Mass in itself contains a compendium of infallible Catholic doctrine as we have demonstrated in our book, Ever Ancient, Ever New Traditional Latin Mass Compendium of Catholic Doctrine. When  Paul VI imposed the New Mass, he undermined the intuition we had as Catholics that our beliefs could never change.  It was that delusional masterstroke of Satan (that the Church had to change with the times) which precipitated the destruction in the Church.  Some Catholics resisted. Those who already had a weakened faith, welcomed the Protestanizing of our Sacred rites, but most just sorrowfully lamented, and went along, trusting that our hierarchy knew better.
"In 1933, sixteen years after Our Lady's apparitions at Fatima, the future Pope Ven. Pius XII, then Cardinal Eugenio Pacelli, Secretary of State to Pope Pius XI, made prophetic remarks in confidence to his friend Count Enrico Pietro Galeazzi. Cardinal Pacelli stated that Our Lady of Fatima's confidences to Sr. Lucia were a warning against the suicide of destruction of the liturgy and other dangers of altering the Faith. Pacelli made similar prophetic warnings in a subsequent conversation with a fellow curial cardinal."  (citation from here)
If only John the XXIII had revealed that warning which our Lady of Fatima had requested be made known to the entire world in 1960!  Sr. Lucia was to write to Mother Martins on September 16, 1970: "It is painful to see such a great disorientation and in so many persons who occupy places of responsibility… And the worst is that he has succeeded in leading into error and deceiving souls having a heavy responsibility through the place which they occupy…! They are blind men guiding other blind men…"
The laity never clamored for change.
Who, with the aid of six Protestant ministers, fabricated and imposed a New Mass upon us?
Who mandated the obliteration of the high altars, and the removal of Communion rails?
Who imposed Communion in the hand?
Who gave us altar girls?
Who permitted lay people to usurp the prerogatives of the ordained?
Who eliminated sacred music from the Mass, only to replace it with banal, secular, often-times infantile tunes?
Here in Kankakee, some Catholics are in turmoil at the thought of losing their parish, St. Rose of Lima, the most beautiful church in the area.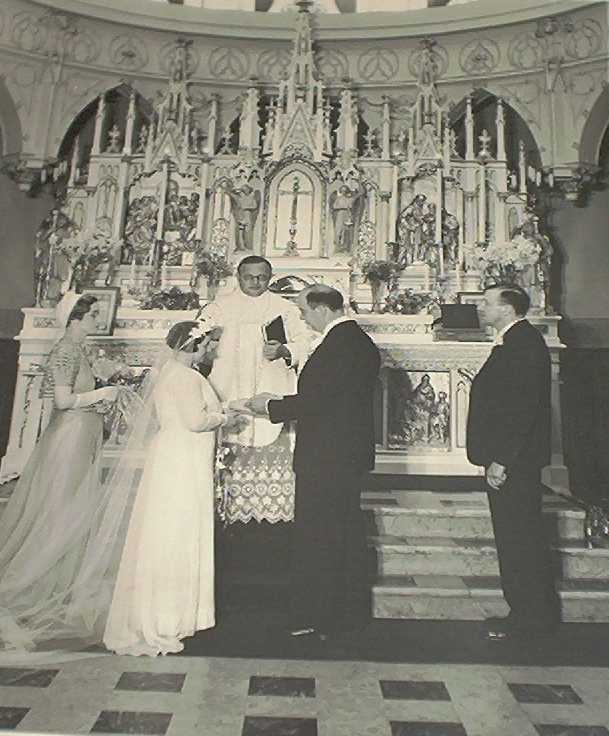 It was even more beautiful before Vatican II.
Our dream, our prayer, is that God will be disposed to hear the prayers of those who are working to save it from closure and total destruction – some say to make way for a parking lot – and finally to preserve it for the full restoration for which it was constructed: the traditional Latin Mass, ancient pillar of Catholicity and the antithesis t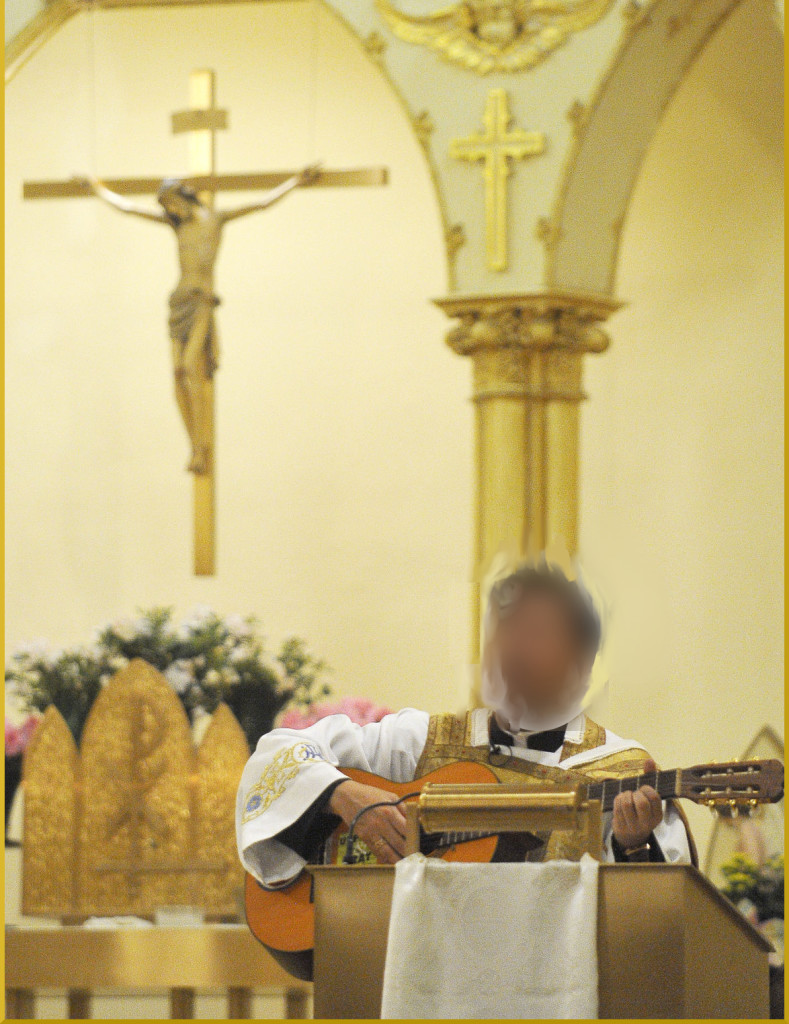 o the anthro-pocentric religion with Catholic veneer, foisted upon the laity after VII.
+++
Citing the paucity of priestly vocations, Catholics in the pew are told that closing of parishes is unavoidable. In 1970, the average age of a Catholic priest in the United States was 35. Today, that average is 64!  In the Joliet diocese, in 2016, there were 281 priests in active ministry, whereas in 1970, with approximately half the Catholic population of today, we had 432 priests.
But the priest shortage is a problem "they" created!  Read the book by Michael S.Rose, Goodbye! Good Men: How Catholic Seminaries Turned Away Two Generations of Vocations From the Priesthood.  "This book explodes the notion that the Catholic priesthood is dying, as there isn't enough interested young men who want to lead a traditional, orthodox priestly life. The problem was NOT a lack of candidates, it was the poisonous environment created within the seminaries by liberal, fallen priests, feminists nuns, and heterodox church leaders."
The answer to the problem facing St. Rose parish, logically, would be to entrust it to the ministry of a traditional community of priests, as happened to historic St. Joseph church in Detroit.
Said one St Joseph parishioner: "I think it's appropriate that God will save our church. We were asking for a miracle, a religious order moving in was discussed. We hoped it would happen, but I didn't know if that was realistic."  Yes, it is realistic!  Last October, the church was turned over to the Institute of Christ the King, thanks to Archbishop Vigneron who made this decision.  Surely Bishop Conlon must be aware of this solution to the problem of the priest shortage and the looming closure of  historic St. Rose!
We pray that Our Lady of Fatima take pity upon our diocese, and grant to Bishop Conlon, the grace to entrust St. Rose to a community of traditional priests.  He already has at his back door, the Fraternity of St. Peter.  The Institute of Christ the King Sovereign Priest is in the neighboring diocese.  It would be so easy.  Let him follow the example of Archbishop Vigneron.
Either St. Rose is returned to tradition, or its doors will be closed forever.  The experiment of man-centered, post VII religion is on the verge of collapse.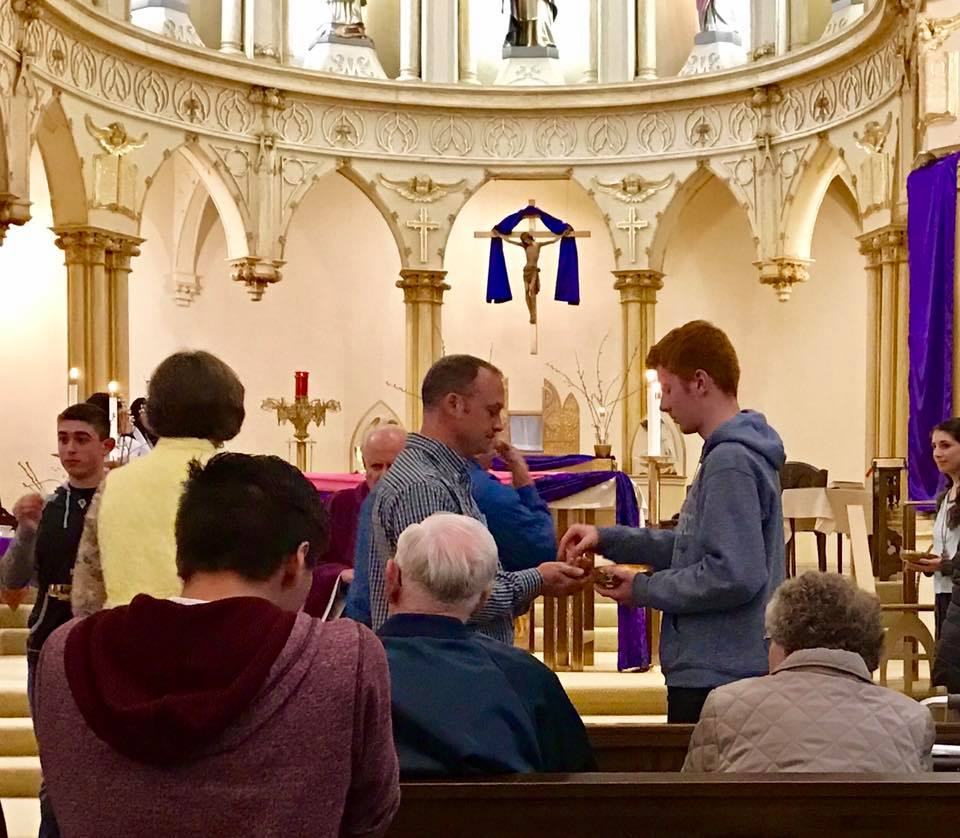 It would be better that a building be demolished, than that souls continue to lose the faith.
Our Lady of Fatima, pray for us!