I just want to let everyone know that I have not totally abandoned this blog; we have been rather busy updating the Understanding of the TLM page for the soon-to-be-published book, plus keeping up the FB page.
There has been so much going on in the Church, much of it being of great concern.  Just keeping up with the news takes up so much of my time!  Let's stay close our Blessed Mother.  May we be of the elect who will live to see the triumph of Her Immaculate Heart!
Provided are a few links to some informative articles in case you haven't been keeping up with current affairs in the Church:
1.) The demotion of Cardinal Burke
2.) The "canning" of the traditional-leaning Bishop Rogelio Livieres (Spanish), and here in English
3.) The suspension of Friars of the Immacuate
4.) The public 'marriage' of two men, one in drag, witnessed by a priest in good standing
5.) The assignment of Bishop Cupich to the archdiocese of Chicago
6.) The persecution of Bishop Finn, another friend of tradition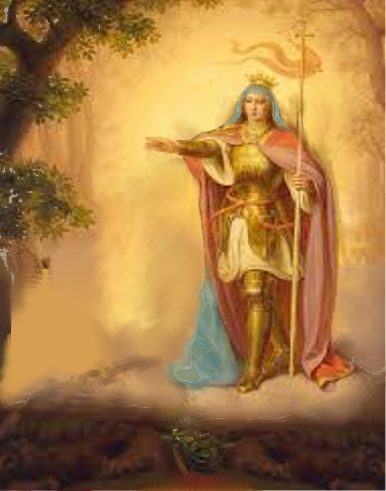 Is there anyone in their right mind who can deny that the apostasy of which Our Lady of Fatima warned is not in full swing?  Be a part of the action and join the counter-revolution.  We fight for the triumph of the Immaculate Heart of Mary as God inspires us, each in our own little corner of influence.  I hope you are doing your part.
Yes! We are the Church Militant!