August 20, 2014 update:  I found the English text here.
The Carmelites of Coimbra have issued a new biographical book on Sr. Lu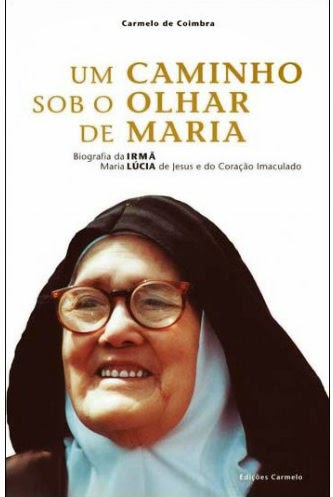 cia written by them, and which gives some unpublished details regarding the third secret of Fatima.  The source is here, but in Italian.  I have loosely translated just a small but important part of the article:
"There is something new about the 'third secret of Fatima ', a prophecy that runs through the twentieth century and seems to project to its final realization.
"The new [information] is contained in an official publication of the Carmel of Coimbra, the one where Sr. Lucia dos Santos lived and died (in 2005), the last seer of Fatima.   The book is entitle "A Journey Under the Gaze of Mary) and a biography of Sister Lucia, written by the Sisters, with  valuable unpublished documents of the same seer.
 "Soon after, says Sister Lucy, 'I felt [my] spirit flooded with a mysterious light that is God, and in Him I have seen and heard: the tip of the spear like a flame that shoots out, taps the axis of the Earth, and it trembles: mountains, cities, towns and villages with their inhabitants are buried. The sea, rivers and clouds flow out of their boundaries, flood and drag back in a whirl, houses and people in numbers which you cannot count; [it] is the purification of the world from the sin in which it is immersed. The hate, the ambition, provoking the destructive war. After, I heard in an accelerated beating heart and in my spirit, a soft voice saying, " 'in time, one faith only, one sole baptism, one church, Holy, Catholic, Apostolic.' "