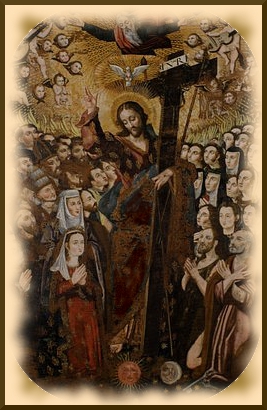 Ten Rules for Happiness, by Friar Gerundio:
1. Love Jesus Christ, truly present in the Eucharist.
2. Prefer death before the committing of a mortal sin.
3. Hate lies, vanity, and ambition.
4. Love the most Holy Virgin and pray the rosary every day.
5. Always repent of your sins and confess them in the sacrament of Confession.
6. Live the Holy Mass with true love for Jesus Christ and adore the Holy Trinity.
7. Hate and flee impurity.
8. Don't let the world kill your soul, escape the atheism of the world.
9. Live in the grace of God and think always of eternal life.
10. Do not believe any other list which you might read that advises how to obtain happiness. All are false and deceitful. And some more than others.
______________________________
I found the above list on a Spanish FB site, and translated for here.