Happy Feast Day of St. Joseph!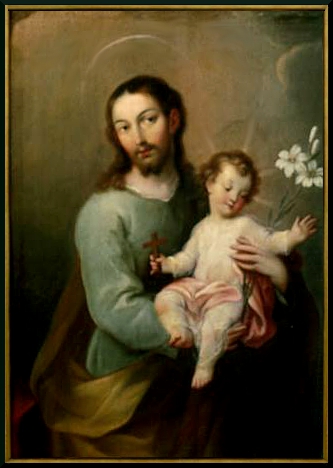 O GUARDIAN of Virgins and holy Father St. Joseph, into whose faithful keeping were entrusted Christ Jesus, Innocence itself, and Mary, Virgin of virgins, I pray and beseech thee by these dear pledges, Jesus and Mary, that, being preserved from all uncleanness, I may with spotless mind, pure heart and chaste body, ever serve Jesus and Mary most chastely all the days of my life. Amen.
St. Joseph, Protector and Guardian of the Church, come to the defense of Holy Mother Church in her hour of greatest need!