We will not be posting again until early August.  It's time to spend a little time outdoors and away from civilization – as far as that is possible, anyway
In the meantime enjoy viewing these beautiful works of art: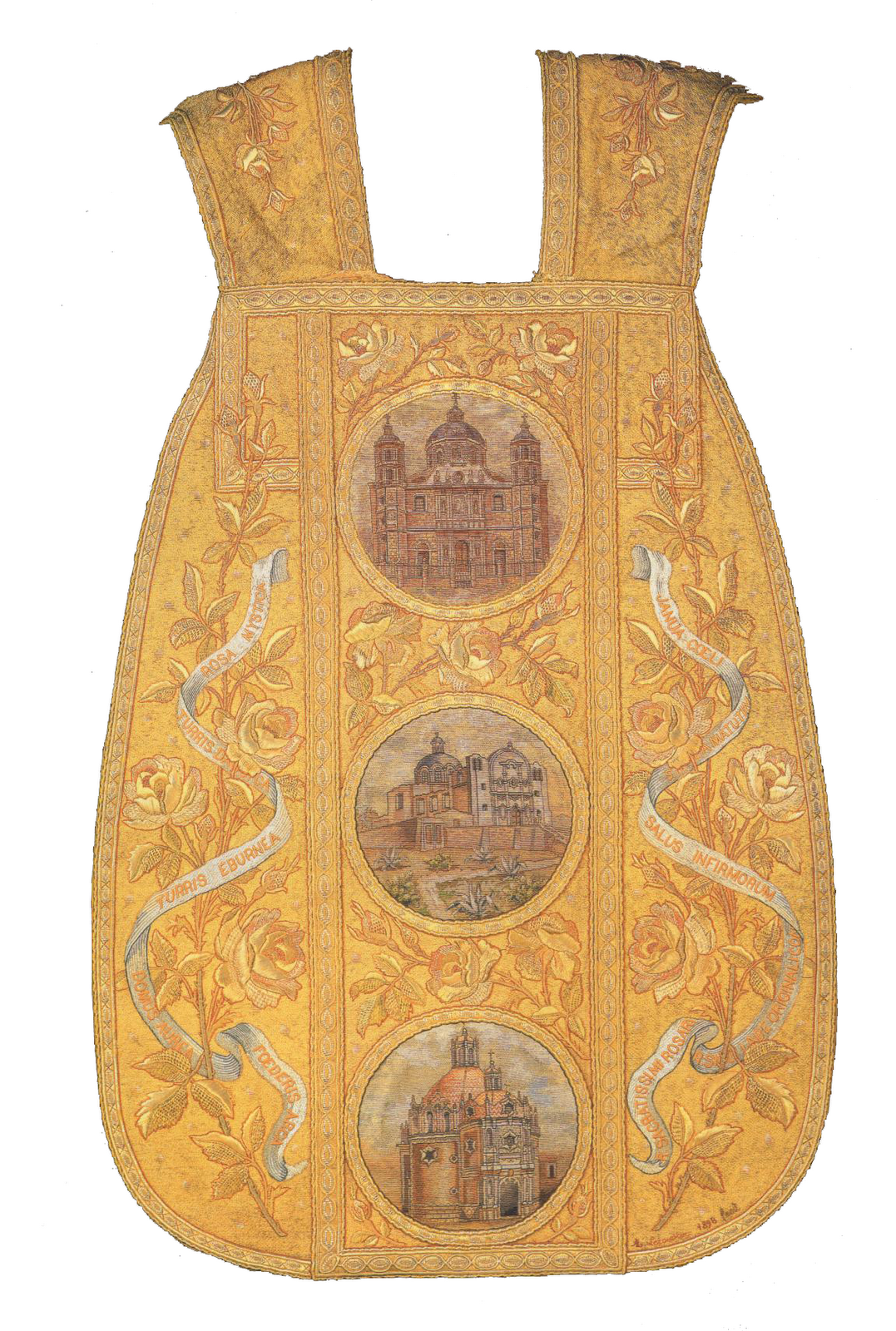 Above is the front of a chasuble now part of a collection held in the Cathedral of Mexico.  I am not sure, but it seems to depict the basilica of our Lady of Guadalupe.  Notice the orations of the litany of our Lady on it!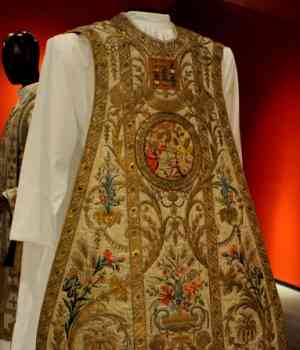 This vestment to the right, is now kept in the National Museum of the Viceroyalty. It was fabricated in silk during the later part of the 1700's, and embroidered with gold and silk.  The scene on the circular medallion is of the Annunciation; above it appears to be an insignia, a crest of some kind.


Nothing was too good for the service of God!