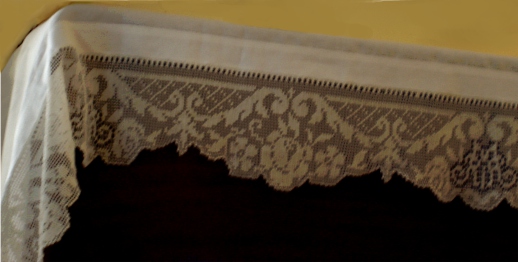 The pattern is now available. Clicking on the link  will take you to a page with a free pattern for a lovely crochet edging. (Not the one shown above, though.)
+++++++++
I've noticed that many people are finding themselves here in a search for altar linen lace edgings.  I've considered loading perhaps one or two freebies.  So keep an eye out; perhaps within a week or so, I might put them up.
Besides the FB page, I have another big project on which I am currently working.  I will announce that one in the near future –  if everything goes well.  If God wills it, it will be accomplished.
God bless all who read these lines!