Is it any wonder that 2 out of 3 Catholics no longer believe in the Real Presence of our Lord in the Blessed Sacrament?
In a news article of August 22, 2011, CNA purported to give an explanation for the responsorial acclamations by the laity to the 'Mystery of Faith'.  According to the article, "[the] acclamation that responds….gives the assembly voice in the middle of the Eucharistic prayer" and "each [acclamation] recapitulates the deep mystery of our redemption by means of our Savior's cross and resurrection".
The acclamations – after the revisions of 2011 – are:
"We proclaim your Death, O Lord, and profess your Resurrection, until you come again."
"When we eat this Bread and Drink this Cup, we proclaim your Death, O Lord, until you come again."
"Save us, Savior of the world, for by your Cross and Resurrection you have set us free.
+++++++++++++++++


Well, the words in the Canon, 'Mystery of Faith' were never meant to "recapitulate" the deep mystery of our redemption by the death of our Lord!

Rather, according to sacred tradition – which St. Alphonsus Liguori teaches is the guardian of Catholic truths – the expression is meant to spotlight the dogma of our faith in the Real Presence! The saint, in his book The Holy Eucharist, quotes Pope Innocent III (1198 – 1216): "Quoniam aliud ibi cernitur, aliud creditor." (We see one thing, and believe another.)
The words of Consecration in the Canon of the TLM, are by Apostolic tradition, attributed to Our Lord Himself, says Innocent III. Their meaning, as the Roman catechism teaches (Council of Trent), is that bread is no longer bread, but the Body of Christ; wine is no longer wine, but the Blood of Christ.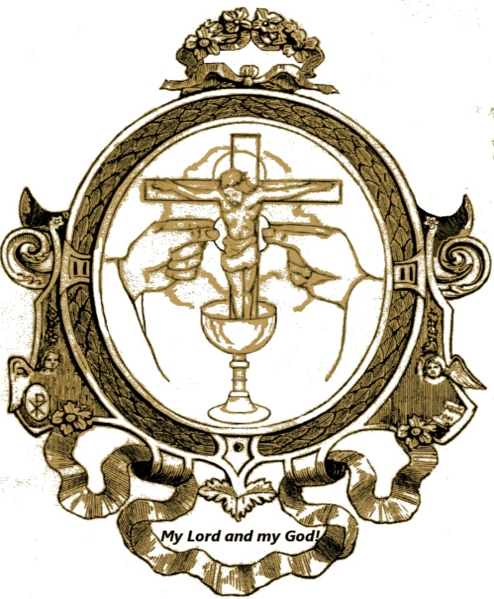 As for "giving voice to the assembly", the faithful were once taught to look upon, and silently adore the elevated Sacred Species with the expression of faith, "My Lord and my God!"
In the words of the late Michael Davies, "[T]he exodus of young people from our churches has been one of the most dramatic manifestations of the 'Conciliar Church', but as the nature of their true birthright is something of which they are kept in total ignorance they are hardly likely to lament its absence."