There's been what appears to be a lull around here.
But, we are still actively working for the growth of the TLM.  Anyone looking into the page for Understanding the Theology of the TLM, might notice that modifications are being made to the posts there.  I am revising, adding bits of info, making overall improvements, and correcting typos I had not noticed before.
We've started a FB page on which these posts are being loaded.  It promises to be a fruitful endeavor. In the one week that we have posted, we have reached 3,313 viewers! Considering that we have not made much of an effort to collect "friends", this is great!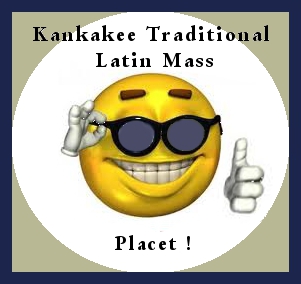 If you are on FB and would like to help educate our fellow Catholics with a better understanding of what the Mass is supposed to be, check out Understanding the Theology of the TLM on Facebook – and share. God reward you for doing your part for the restoration of our beautiful, traditional Latin Mass!
Comments which are pugnacious or derogatory of the TLM will promptly be deleted, and the guilty  persons will be blocked.