"I do not for one instant profess to believe that all the world is about to turn Catholic; I am quite sure that it is not; I even think it probable that we are on the verge of a Great Apostasy……[O]n the one side will stand human society ranged against her, in ranks and companies of which hardly two members are agreed upon anything except upon opposition to her.  There will be the New Theologians of that day, as of ours; new schools of thought, changing every instant, new discoveries, new revelations, new presentations and combinations of fragments of old truth.  And on the other side will stand the Church of the ages, with the marks of her Passion deeper than ever upon her.  From the one side will go up that all but eternal cry, 'We have found her out at last; she is forsaken of all except of a few fanatics at last; she is dead and buried at last'.  And on the other side she will stand, then as always, wounded indeed to death, yet not dead; betrayed by her new-born Judases, judged by her Herods, and her Pilates, scourged by those who pity while they strike, despised and rejected, and yet stronger in her Divine foolishness than all the wisdom of men; hung between Heaven and earth, and yet victorious over both; sealed and guarded in her living tomb, and yet always and forever passing out to new life and new victories.
"So, too, then as now, and as at the beginning, there will be secret gardens where she is known and loved, where she will console the penitent as the sun rises on Easter Day; there will be upper rooms where her weeping friends are gathered for fear of the Jews, when the doors being shut, she will come and stand in the midst and give them Peace; on mountains, and roads, and by the sea, she will walk then, as she has walked always, in the secret splendor of her Resurrection."                                                       –  Mgr. R. H. Benson, 1911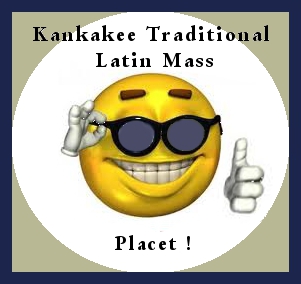 A Blessed, Holy, Joyous Easter!!