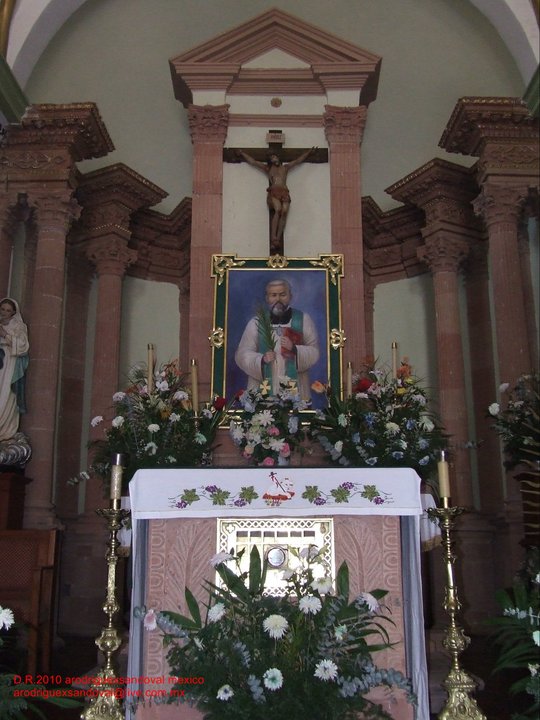 Saint  José Isabel Flores Varela,           1866 – 1927
Beatified on Nov. 22,1992
Canonized May  21, 2000
Father lived a life much like Blessed M. Pro – on the run – sleeping in caves, offering Mass in private homes.  He chose to remain with his rural flock when they needed him most.  His last labor of love was celebrating Mass and baptizing 9 children shortly before being denounced, captured, tortured and martyred.  It is said that he wrote some letters containing prophecies, but as far as I know, the letters have not been made public.
The exhumation of the body to initiate beatification process (photos at Corazón Cristero's Facebook):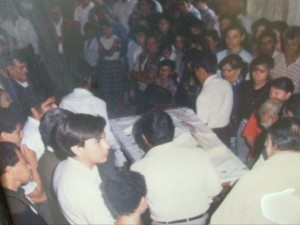 To his faithful:
"Si me escondo, no tendré oportunidad de atenderlos, ni a ustedes, ni a sus hijos, ni a sus enfermos, ni podré casar a sus muchachos. No tengan miedo; así, disfrazado, los soldados no me conocerán y si me agarran, ¿qué ha de pasar sino que me corten la cabeza? Además, si Cristo murió por mí, yo también muero gustoso por Él."
English translation: "If I were to hide, I would not have the opportunity to attend to you, neither you nor your children, nor your sick, nor be able to marry your youth.  Do not fear; in this way, in disguise, the soldiers will not recognize me and if they do apprehend me, what would happen, except that they would cut off my head?  Besides, if Christ died for me, I also will happily die for Him."
Lord give your Church many more priests such as these!