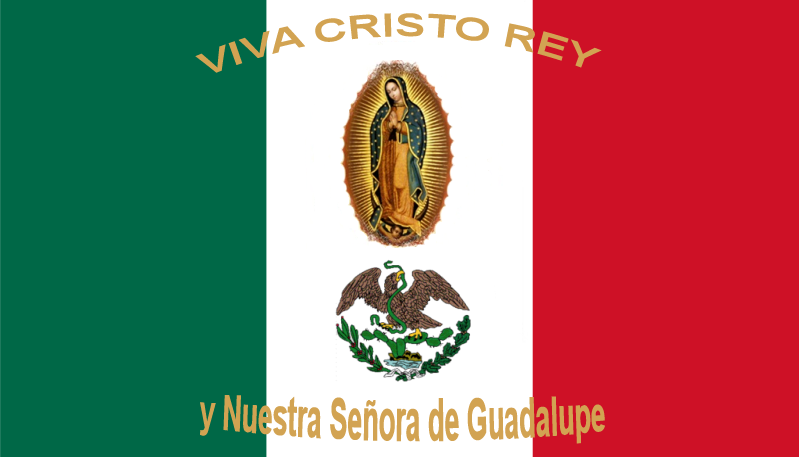 The wording reads: "Long live Christ the King and Our Lady of Guadalupe".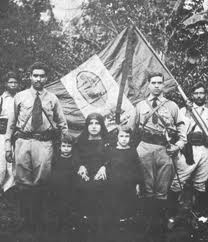 << To the left is a Cristero family with the flag as depicted above.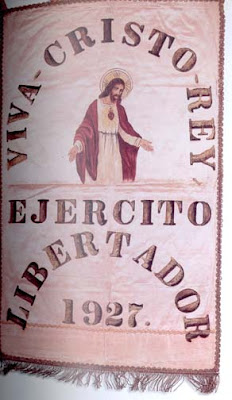 This is an image of a battle standard carried by the Cristeros.  >>
It reads: "Long Live Christ the King – Army of Liberation (1927)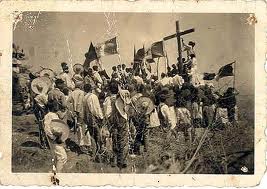 << In this photo we see various flags and standards being carried.  (Preparations for a field Mass)
 It is quite plausible that different brigades  carried their own particular banner, but it appears that the w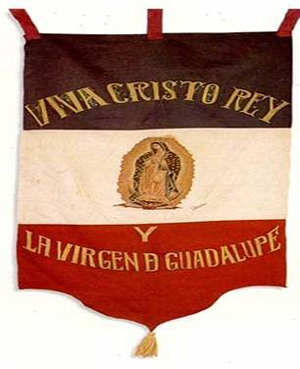 ording was consistent in proclaiming "Long live Christ the King and our Lady of Guadalupe".
From what I have read and seen, the most prominent type of banner was that of the most Sacred Heart of Jesus, and that of our Lady of Guadalupe. There are photos also of a cross on a plain white background.  In one photo, such a one is seen where the Cristeros are assisting at Mass in the fields.
Update of June 14, 2012: Below is a beautiful standard which I located at  Corazón Cristero.  The translation at the bottom of the image is mine.  It is hard to decipher the last word, but it sure looks like it reads, "GUIZA  D.  Perhaps the commander of the brigade???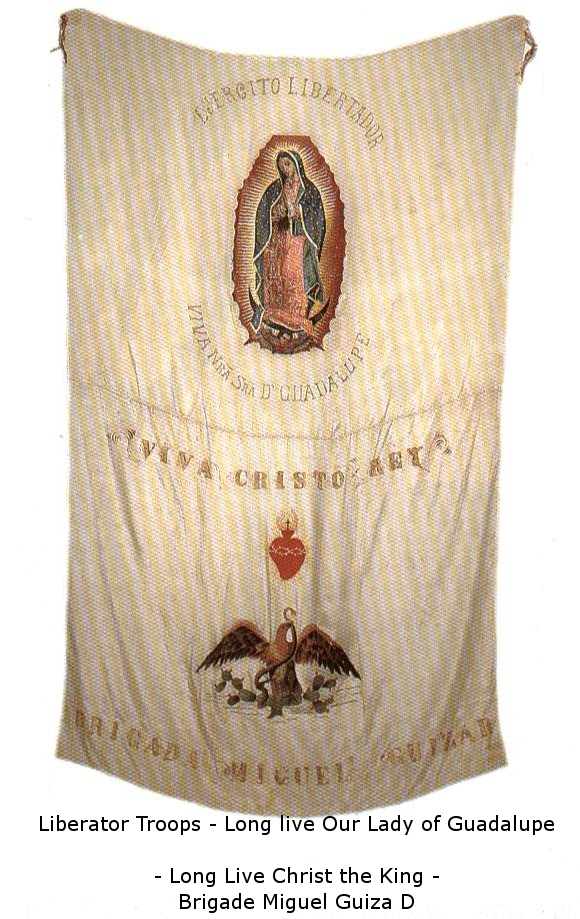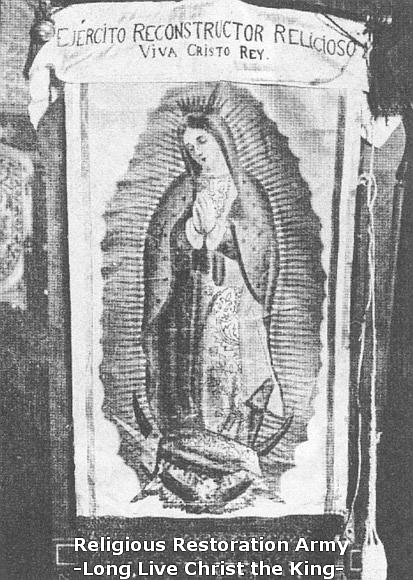 The above photo (my translation) is from PANORAMICA DEL SANTUARIO DE LOS MARTIRES DE CRISTO Facebook page.
Next,  is a picture of the St. Gaspar regiment commanded by Manuel Ramírez de Oliva.  (He is the one on the right with that "I-dare-you look".) They carry a banner of Our Lady of Guadalupe and one of Christ the King.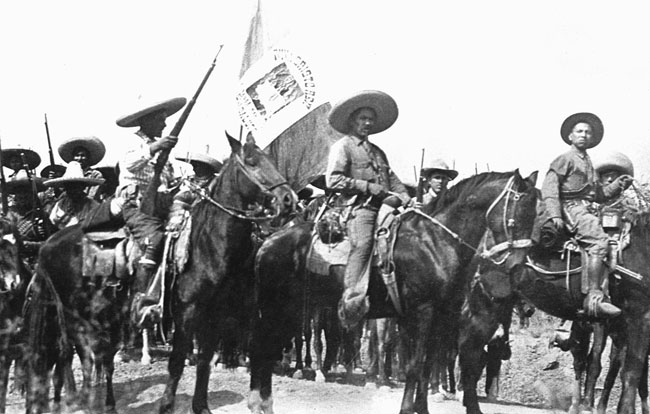 In the movie For Greater Glory, Blessed  José Luis Sánchez del Rio is carrying  the banner of  the Sacred Heart of Jesus. From what I can decipher, it says at the top, "Pontifical Apostolate of Reparatory Adoration".  (Reference is to the union erected with the approbation of St. Pius X  in 1910.  I do not know whether this is an accurate depiction of  the actual banner he carried.)