I lost my few notes for this posting, so I am relying on memory as to what Canon Ueda actually wrote regarding his celebration of the TLM in Tokyo on April 29, 2012.
I do remember that he used the word "palpable" to describe the change in attitude toward the TLM in Tokyo, evidently something which until more recently, had not been the case. He also mentioned that the Archbishop offered his encouragement, all for the good of the Catholic church in Japan.   In searching for the name, I find that the archbishop is Peter Takeo Okada, the archbishop who described the Neo-catechumenal Way as "a serious problem", "divisive",  "confrontational".    Sounds to me like the Archbishop is on the right track!
Below are some of the lovely pictures Father sent me: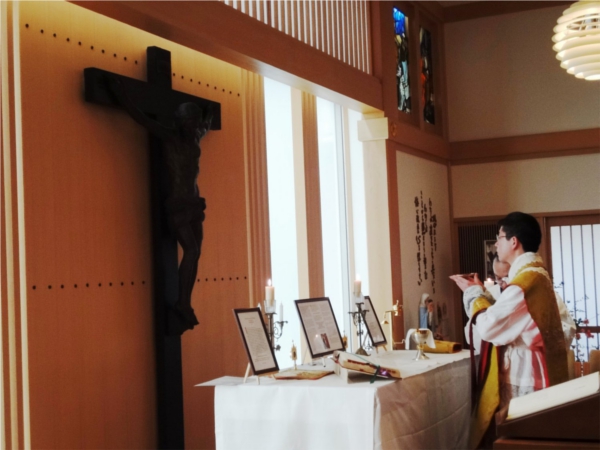 .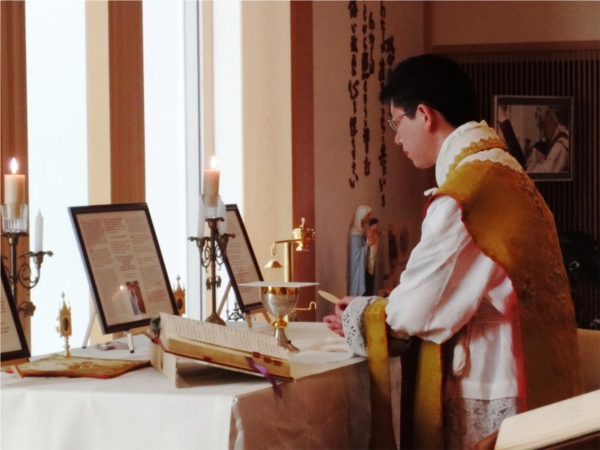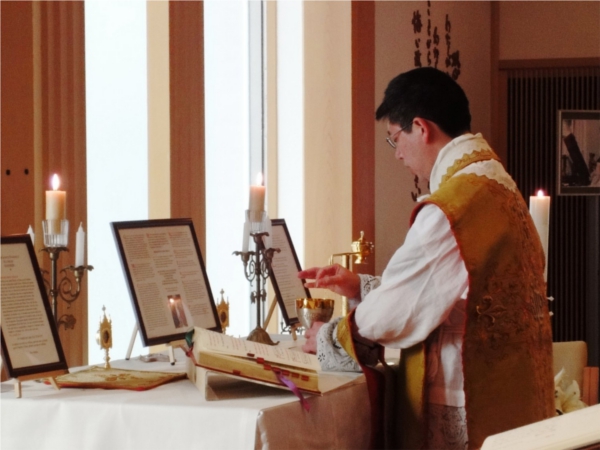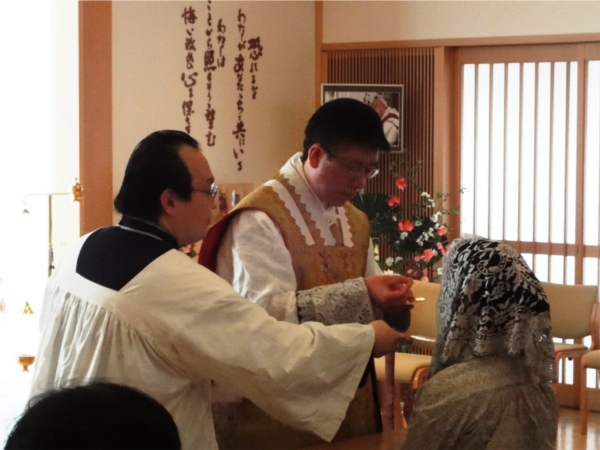 Thank you, Father Ueda!  May all those viewing this page offer prayers for you and for your intentions as I most fervently do.