The following report with photos was sent to us by a friend who participated in the procession and traditional Latin Mass.  No pictures of the Mass are available, but here are some photos of the procession.  Although I knew that Institute priests do celebrate the TLM at the pro-life center, I had never heard of a Eucharist street procession through the very busy streets of Chicago to the abortion mill.  This is very impressive – an awesome sight!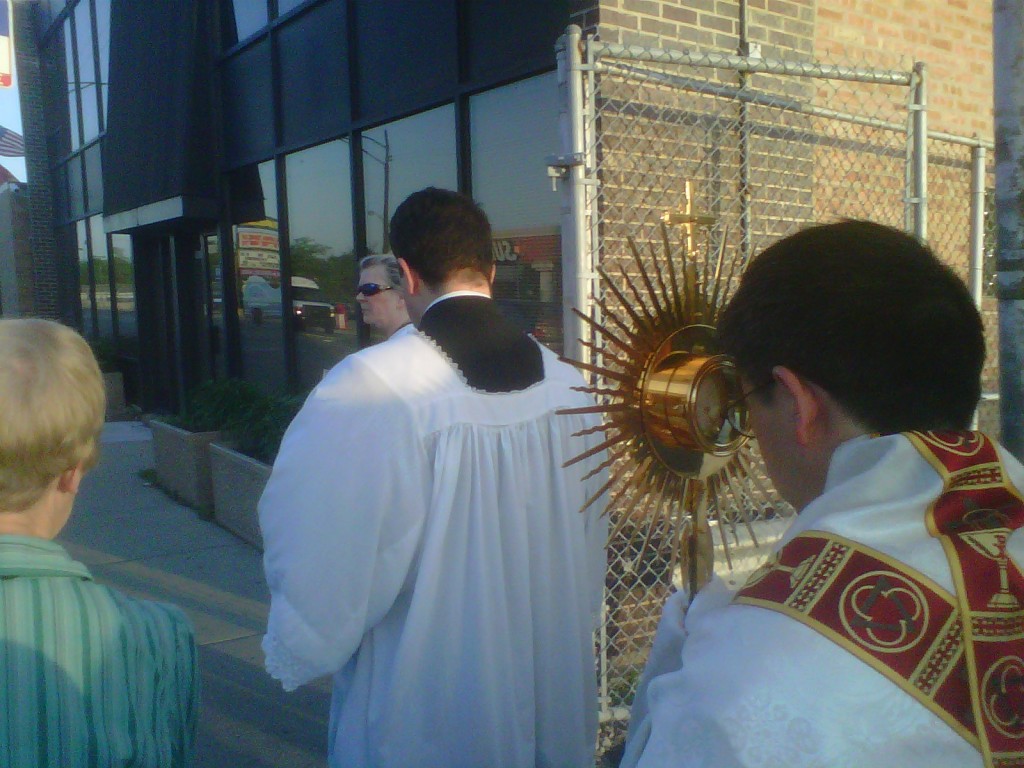 The Reverend Canon Raphael Ueda, a priest of the Institute of Christ the King Sovereign Priest, in Chicago, assisted by Abbe Kevin, clerical oblate of the Institute,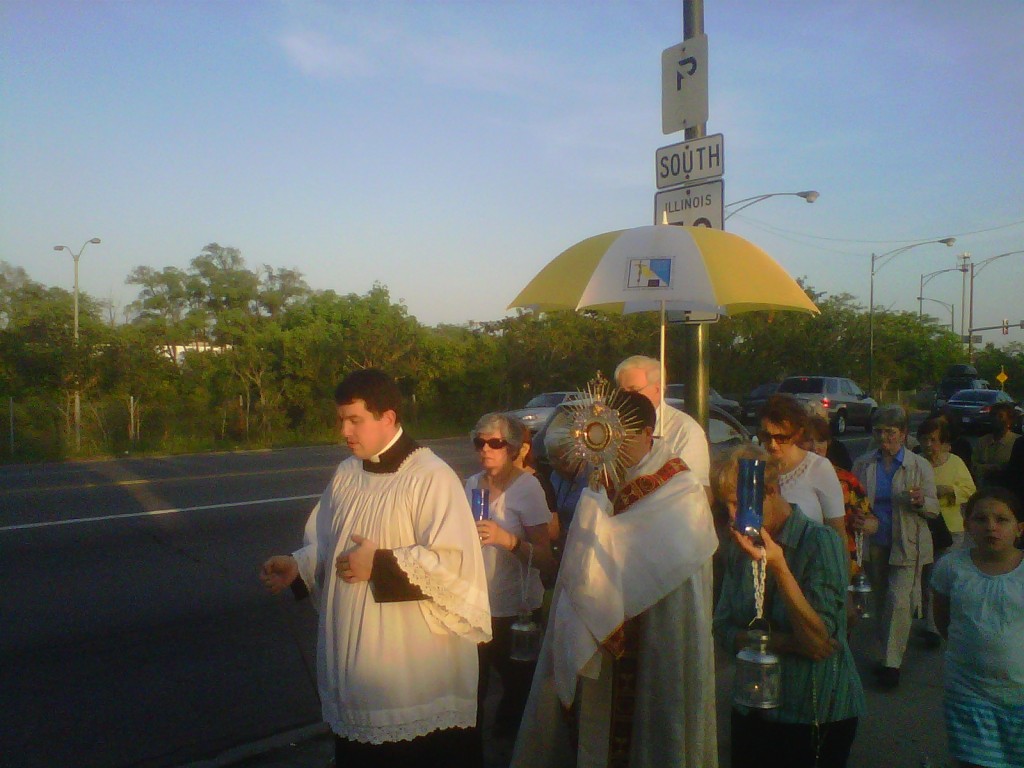 and the faithful, carried the Most Blessed Sacrament  in a holy procession, on Friday, May 18, 2012, from the St. Jude Chapel of the Women's Center (a pro-life, pregnancy care center) 5116 N Cicero Ave, Chicago,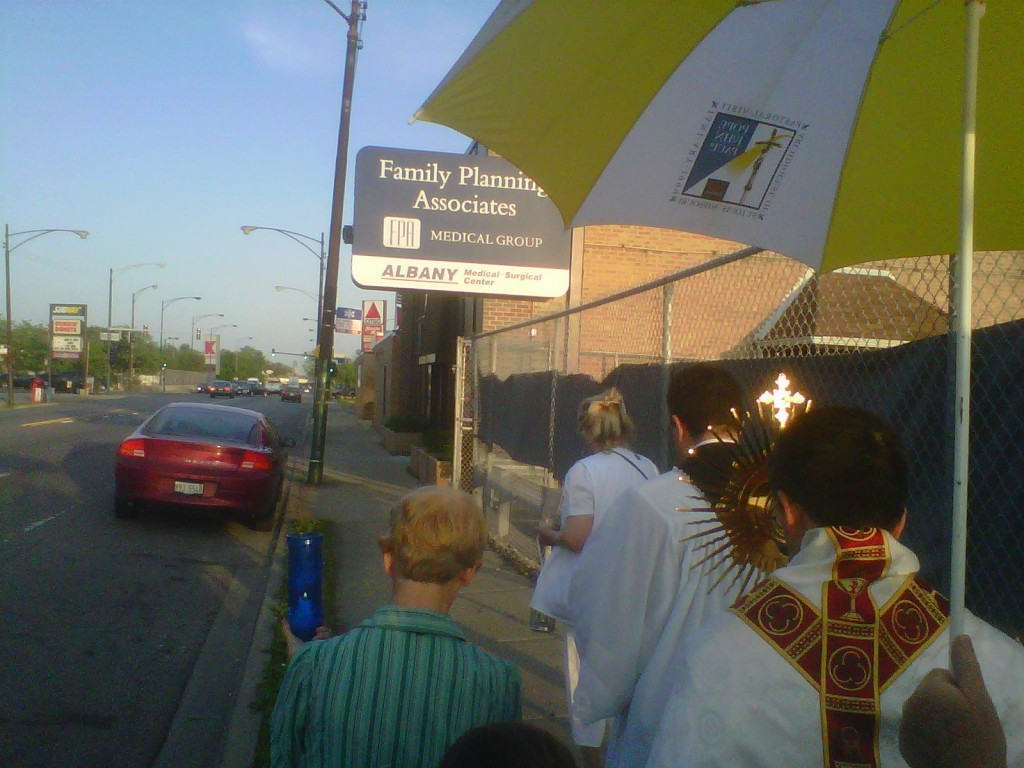 to Family Planning Associates "Albany" abortion killing center, on Elston Ave, a short walk, along two very busy streets.   The procession was held after 6:00 pm Holy Mass in the traditional Latin rite, at the St Jude Chapel of the Women's Center.