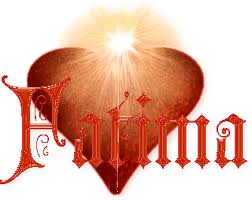 The biggest buzz on the internet in trad circles has been the leaked SSPX letters.  Last evening I read seven pages of discussion on the subject over at CathInfo.  The devil has his dupes sowing dissension.  Sadly, he also he has his dupes believing themselves to be the most heroic and faithful of Catholics while any others such as ourselves on this blog, they would consider "protestant" because we try to be faithful where God has planted us, i.e. within the canonical jurisdiction of the Church; yes, a Church like Christ on the cross, pitifully disfigured.
I remember one time when I tried to participate in a discussion on one of those "hardliner" trad forums.  What I said was that Sr. Lucia dos Santos – whose name means "light of the saints"  – was given to us for our times as an example of heroic tenacity in keeping the Faith under the most trying of circumstances.   We know she kept the faith because she was given the extraordinary grace of being told by Our Blessed Mother herself that she would, indeed, go to heaven.   The "hardliner" dismissed  Sr. Lucia by essentially calling her a "protestant".   He was a CATHOLIC, you see!
It is a time for more intense prayer and sacrifice.  I would suggest that all reading this, if you are not doing it already, please make a novena for a canonical regularization of the SSPX.  I am. How the devil dreads the thought!  That he fears the strengthening of the church militant by an influx of SSPX faithful is evident by the means he is taking to break the SSPX.
Let's make our Blessed Mother's Immaculate Heart our safety and our refuge during these times of diabolic disorientation. Satan knows his time is nearly up.  He cares not whether he devours from the left or from the right.