Father Ueda recently returned from his homeland where he celebrated the Traditional Latin Mass during his visit there. He was kind enough to share these photos which were taken in the parish church in Kyoto on Sunday April 22.   He gives a little background on the city of Kyoto:  For more than a thousand years before Tokyo, Kyoto was the capital of Japan. The city has the distinction of being the place from where 26 Catholics were arrested and then marched during the middle of winter on a 30 day trek to Nagasaki where they were martyred by crucifixion.
Father writes:  "May the Holy Martyrs give us the strength to be faithful to Jesus until the end."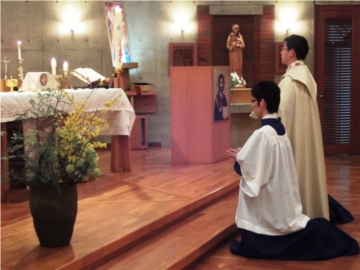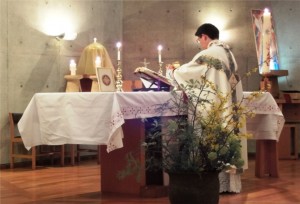 I also have photos of Father's Mass in Tokyo which I will be posting a little later.
God bless you, Father!