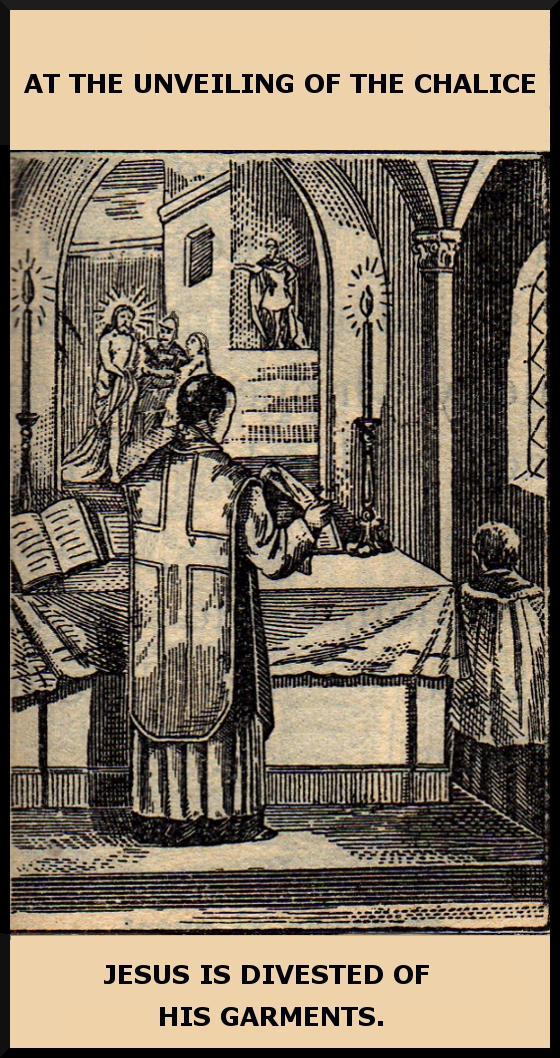 The chalice, being a consecrated vessel meant to hold the Divinity, has been kept covered out of reverence for it.  Now, the immediate preparation for the Sacrifice begins with the removal of the veil because Divine mysteries of our Faith are about to be revealed.
The ancient Eastern liturgy of St. James has most beautiful "prayers of the veil" which makes reference to the flesh of Our Lord as the veil :  "We thank Thee, Lord our God, that thou hast given us the freedom of entry into the holy place by the blood of Jesus, inaugurating for us a new and living way through the veil of His flesh",  and  "…unveiling the coverings of the mysteries which in symbol surround this sacred rite, show them to us clearly and fill the eyes of our minds with Thy incomprehensible light, and purifying our poverty from every defilement of flesh and spirit…."
We may recall that Our Lord was unvested in preparation for the scourging, and pray thus:  "O Lord Jesus Christ, who wouldst be despoiled of Thy garments, and stripped and scourged for my sake; grant me by a sincere and entire confession of my sins to put off the old man, with all his acts, and never to appear devoid of virtue in Thy sight.  Amen."
The chalice veil is not always used in the N.O. since the 2000 GIRM does not make it mandatory.  It merely says that "it is good to cover the chalice with the veil."  If you question priests who don't use one, they may tell you that the chalice coverings were only meant to keep the flies out in the days when churches had to leave the windows open.
While the coverings would certainly do that, there is rich symbolism behind the use of the chalice veil which has been forgotten or ignored. The Godhead took upon Himself a veil of human flesh which was torn by stripes and scourges, to make entrance for us into heaven: "A new and living way which he hath dedicated for us through the veil, that is to say, his flesh" (Hebrews 10:20).